Flooring tends to be provided as an add-on to other projects from J.O. Young Co. Whether your choice of flooring is stone, wood or tile, it will compliment your addition, sunroom, patio enclosure, kitchen, bath or basement addition.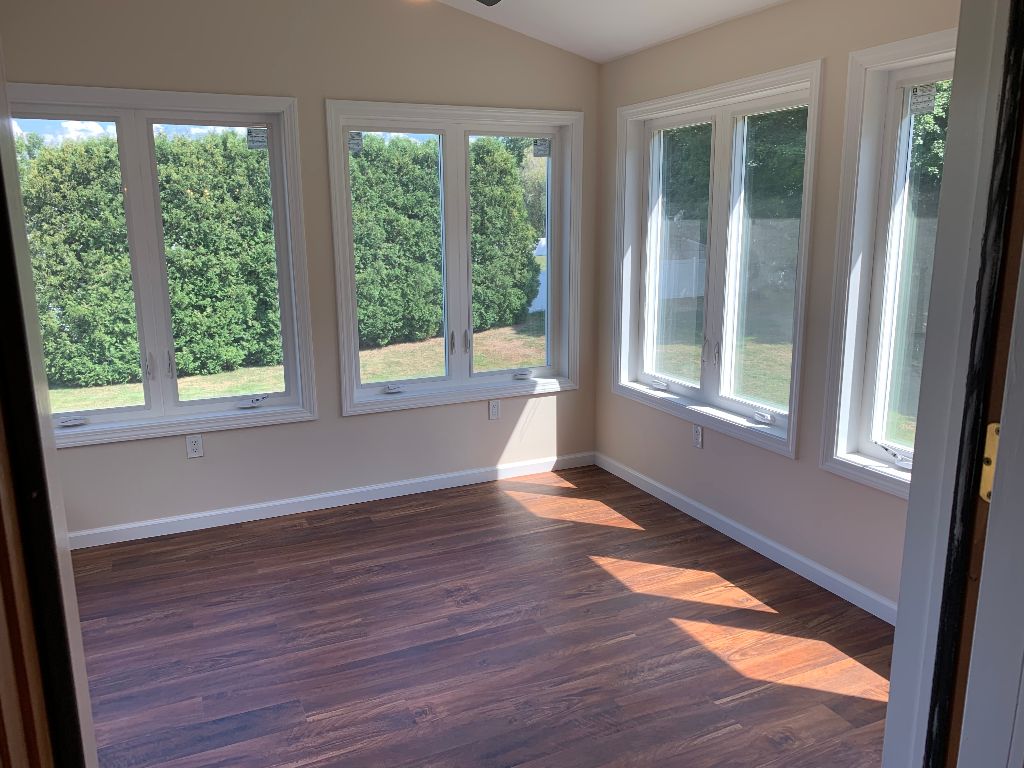 Master Bedroom Suite with Hickory flooring-Below
Pre-finished hard wood Hickory flooring with a 25 year finished warranty – newly installed by J.O. Young company's quality craftsmen. Pictured is visual proof of the strong and enduring lustre this upgraded flooring offers the homeowner.
Cleaner installation is just the beginning of the many benefits of pre-finished hard wood flooring. Continuous easy care and never sanding your hard wood floors again is also a great feature when considering upgrading your flooring.