PANTRY'S ARE GREAT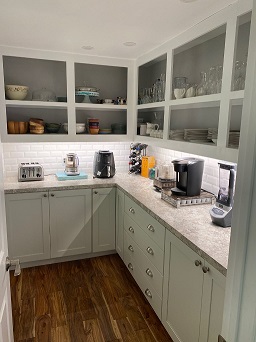 In years past, pantries were a common kitchen essential. A place to store unrefrigerated fruits or vegetables, small and frequently used kitchen appliances, canned goods, and numerous other kitchen accessories. Dishes can also be stored in a pantry to make more room in your kitchen cabinets. Today, people are requesting pantries for convenient storage and still having the modern, updated look of a kitchen. J.O. Young Company built this pantry during a kitchen remodel at the request of the customer.
Country Kitchen Remodel-Below
Kitchen Remodel Started in Upper Hills of Western MA
Pictured below are the beginning stages of the new kitchen remodel by J.O. Young Company. After having some exterior work done by J.O. Young Company's experienced craftsmen, the customer wanted to extend and update the old country kitchen. This rather historic home is set up high in the picturesque hills of Western Massachusetts.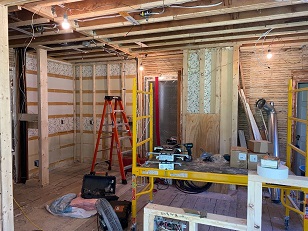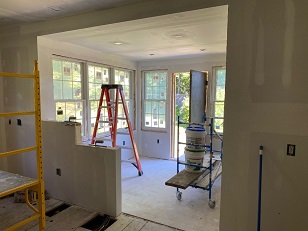 View (above) as this project progresses.
Cottage Attic Bathroom Remodel – See Below
Utilizing Small Bathroom Space-Before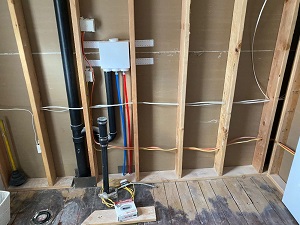 Utilizing Small Bathroom Space-After