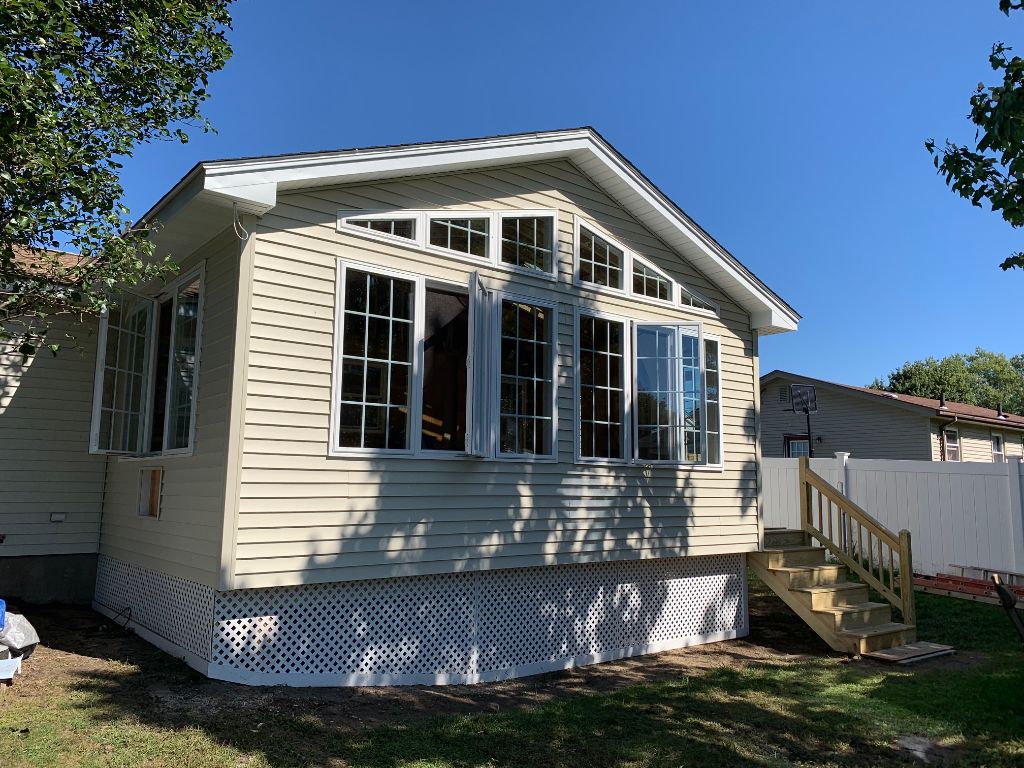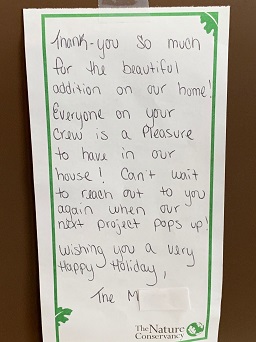 Thank You Note
This note of thanks came to us in 2019 after the job was completed. Their shared excitement of the completed job is evident and now they are looking forward to their next home project with J.O. Young Company!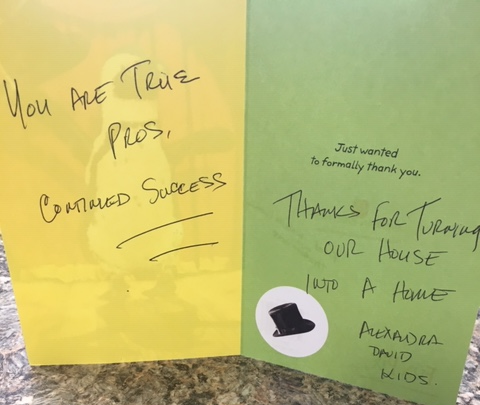 Letter of Thanks
Viewing cards, like this, is a lift of encouragement for us at J.O. Young Company. Having satisfied customers is always our goal, so when someone takes the time to send us their appreciation in writing, we know we have done our job to the best. And, as this note states, "thanks for turning our house into a home", is quite a personal accomplishment for the customer and a great compliment to us.
House Remodel with Siding
J.O. Young Co. was contracted to remodel this New England style "bungalow" (shown below) with new siding. Two layers of old wood shakes were removed and replaced with James Hardie Siding. The siding still keeps the authentic New England character of the house, and is able to endure the harsh Northeast climate. It will give years of enjoyment for this, already, satisfied customer. A positive note of thanks followed. (See below)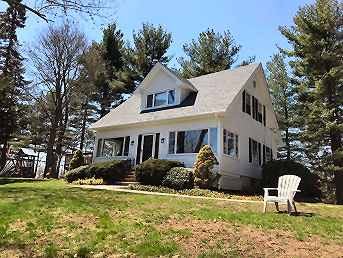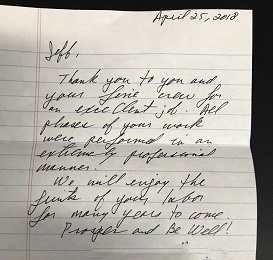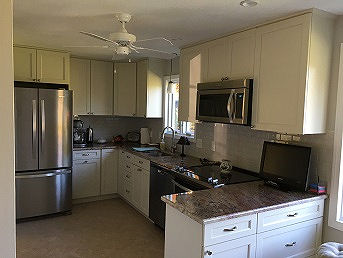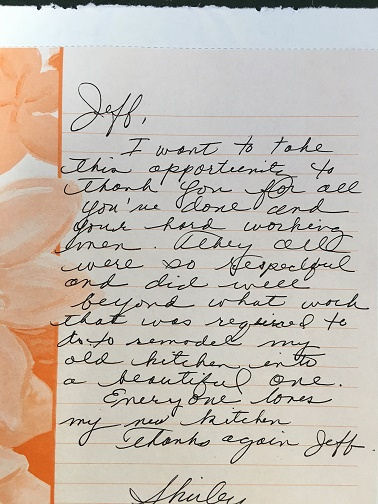 Longmeadow Home Addition
The homeonwer wanted a new home office added onto the first floor of their house. This was easily accomplished by Young Contractors after enlarging the existing bathroom and laundry room as well. The outside deck was expanded to meet this new addition.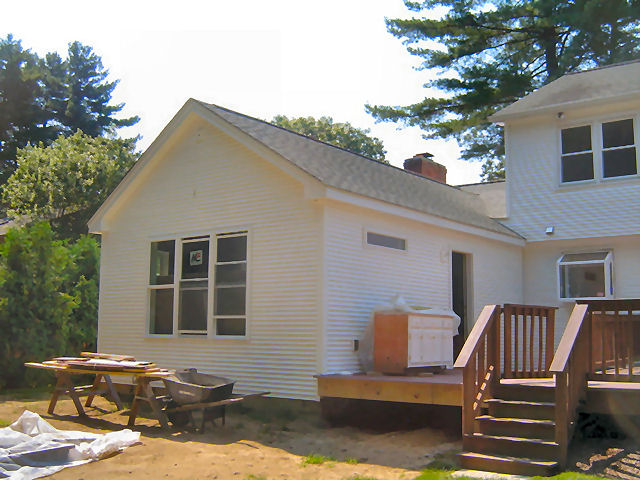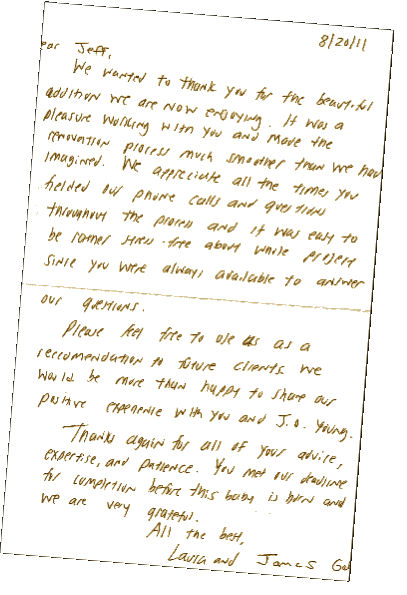 Kitchen Remodel & Four Season Room