Hadley, MA is the beautiful setting for J.O. Young's newest contract for a garage addition (shown below) with a second level music studio.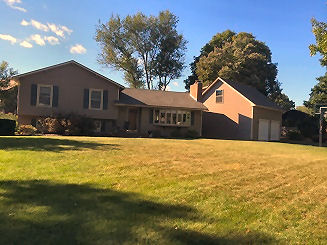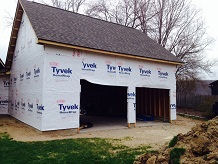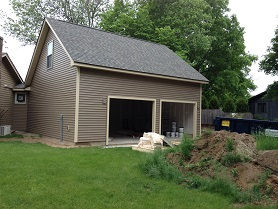 J.O. Young Co.
framed and roofed this barn style, three car, detached garage, 24 x 36, as shown below.
The customer designed the garage to match the style of the house intending to complete the job himself. Because the customer is doing the finish work himself, the savings will be substantial. We are glad to work within your budget and preferences.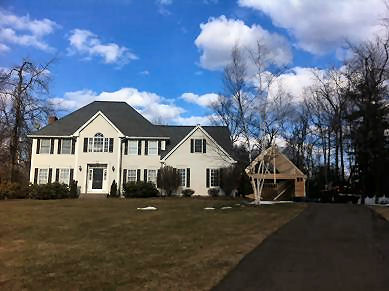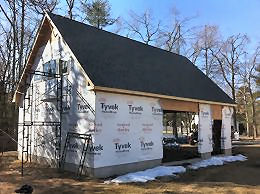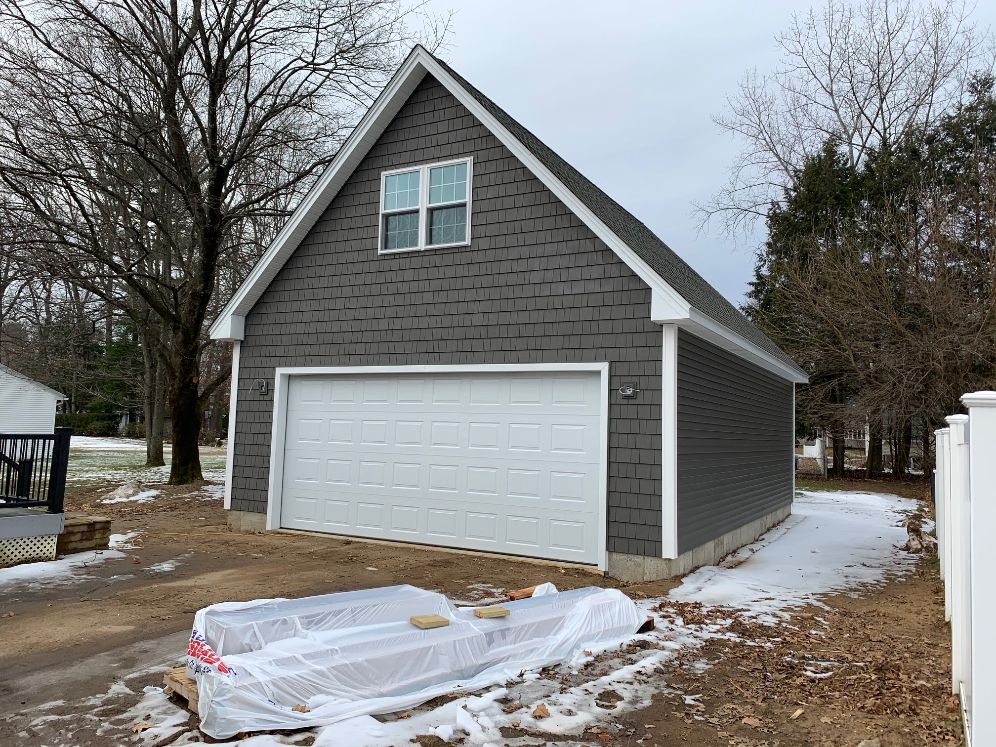 Two Car Garage, Agawam, MA
J.O. Young Co.
built this 24′ x 32′ detached two car garage with second floor storage, as specified by the customer.
Call us today at 413-786-4140 for an appointment to discuss your home improvement needs. All estimates are free!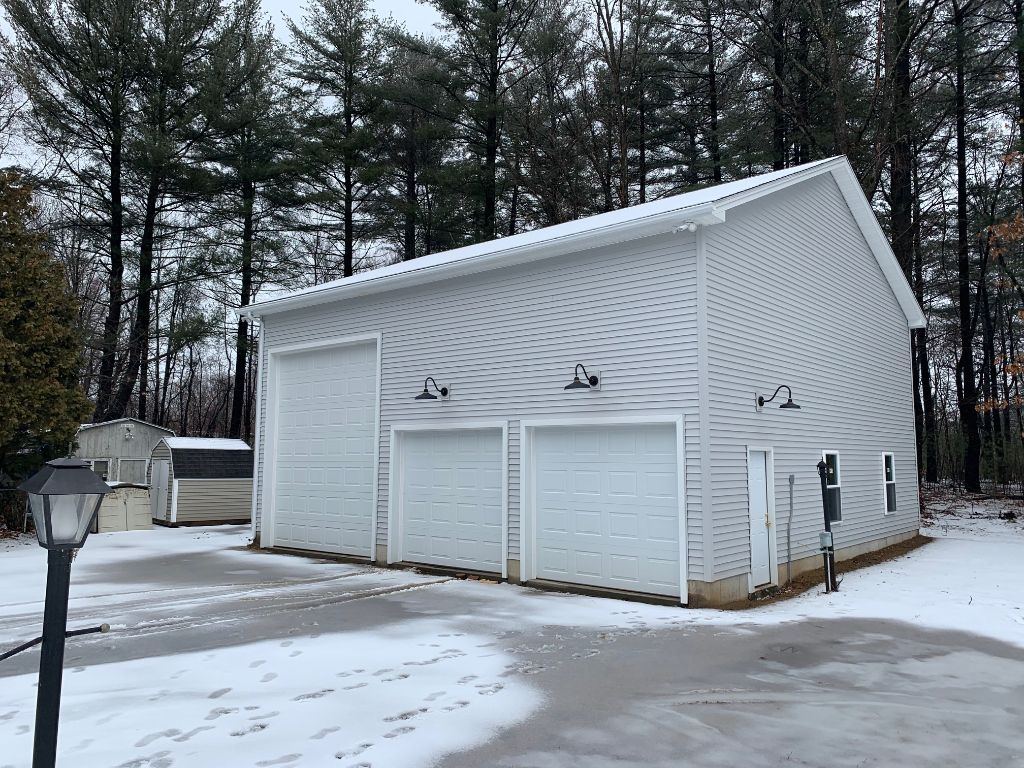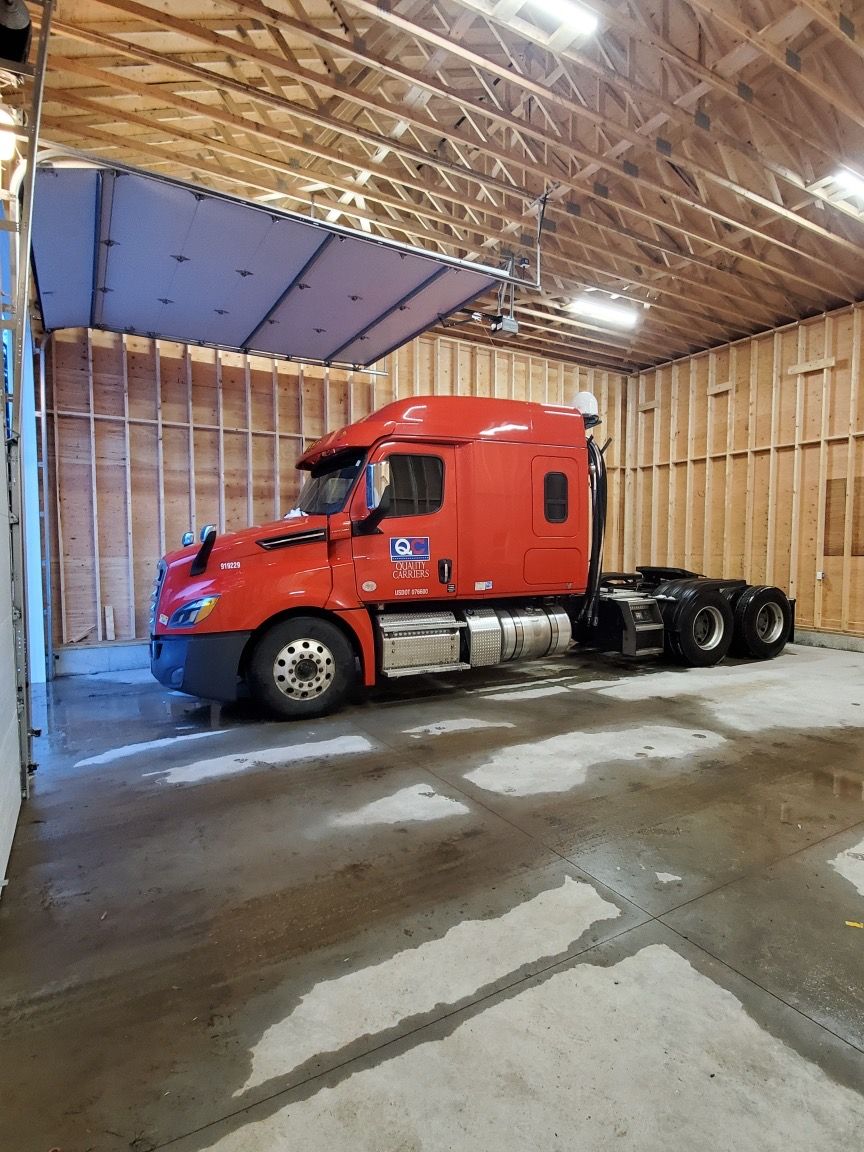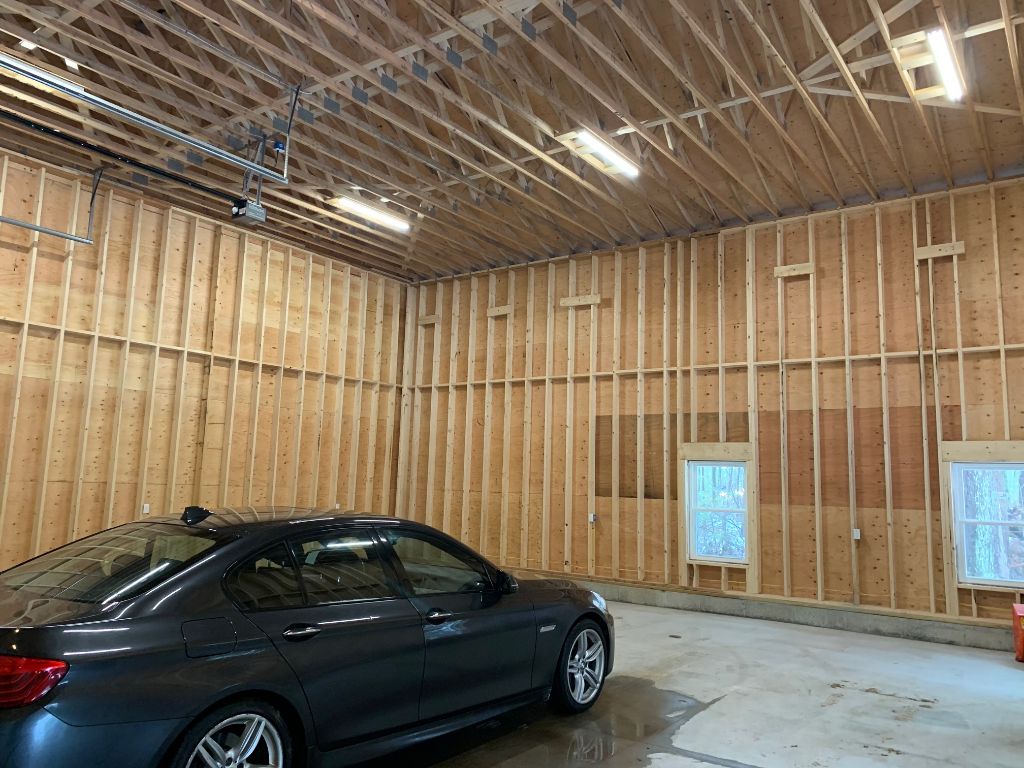 Three Car Commercial Garage
Above – the exterior and interior views of a commercial size garage built in Agawam, MA by J.O. Young Co.
The large size of 36′ x 36′ met the customer's specific needs as they were discussed in the first inteview, and then blueprints were developed for permitting. Construction began immediately following.